Alan Oliver
Chief Operating Officer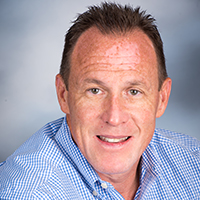 Alan B. Oliver joined Mednax in 2000 as the Director of Finance and was appointed Regional President of the South Region in 2018. Previous positions include Chief Financial Officer of Mednax National Medical Group in 2017, as well as Chief Administrative Officer of the Shared Services Division, Regional President of the Atlantic Region for the former Pediatrix Division, and Regional Vice President of Operations of the Atlantic Region.
Prior to joining Mednax, Mr. Oliver served as Chief Financial Officer and Corporate Controller with the South Broward Hospital District for 11 years.
Mr. Oliver received his bachelor's degree in finance and accounting from Temple University, Philadelphia, Pennsylvania. He also received dual master's degrees in business administration and health administration from Nova Southeastern University, Ft. Lauderdale, Florida.