Eduardo Otero, M.D.
Market President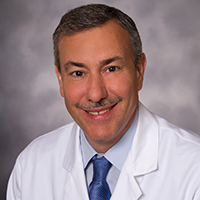 Eduardo A. Otero, M.D., joined Mednax Services in 1992 and was appointed Vice President of the South Region in 2015. Prior to this appointment, he served in a variety of roles, including Director of Operations, NICU Medical Director, Corporate and Practice Medical Director and Staff Neonatologist.
Dr. Otero received his medical degree from the University of Monterey, Nuevo Leon, Mexico. He completed his pediatric residency at Austin Children's Hospital in Texas where he served as Chief Resident. Dr. Otero completed his neonatal-perinatal medicine fellowship training at Baylor College of Medicine, Houston, Texas. He is board certified in pediatrics and neonatal-perinatal medicine.
Dr. Otero received his master's degree in business administration from the University of Miami, Coral Gables, Florida. He currently serves on the Board of Trustees for Barry University, Miami, Florida, and is a Fellow of the Americas Academy of Pediatrics.