About Us
We're excited to now offer mobile check-in! Please look for an email/text message a few days before your appointment from Phreesia, our new check-in system. You can confirm your appointment via text message or email and check in online prior to your visit. You can also check in on your own device when you arrive.
Ask us about getting started!
The Atlantic Center of Aesthetic & Reconstructive Surgery is a center of excellence for pediatric plastic surgery and reconstructive plastic surgery. Our surgeons are classically trained plastic and oral maxillofacial surgeons from esteemed institutions. We are dedicated to providing cutting-edge care to restore form and function with beautiful, natural-looking results.
All of our doctors are researchers, teachers and educators. Our practice is affiliated with the Cleveland Clinic Florida, Nova Southeastern University and Barry University. Our doctors participate in research to advance our specialty and to ensure you receive the most current, up-to-date and exceptional surgical results in a safe, comfortable and friendly environment.
Led by Dr. Eric Stelnicki, the Atlantic Center is a world-class facility for children in need of reconstructive plastic surgery. He has years of experience in cleft lip and cleft palate repair, craniofacial surgery, hemangioma care and a plethora of other conditions. Dr. Stelnicki also founded the cleft and craniofacial program at Joe DiMaggio Children's Hospital.
Atlantic Center Surgery doctors are leaders in pediatric plastic and reconstructive surgery. We have locations throughout South Florida and even the U.S. Virgin Islands. We are a bilingual medical office, and we welcome Spanish-speaking patients. For patients requiring financial assistance for cosmetic or self-pay procedures, we work with a specialized company that offers credit to spread the cost of your procedure. Contact us for information.
Call (954) 983-1899 to schedule a consultation or use our online form.
In an effort to meet the needs of the community, we are closely monitoring the current situation and at this time we remain open for existing as well as new patients. In order to further serve our patients, we have expanded our telemedicine capabilities and are currently scheduling virtual visits for any patient in need of or desiring one.
For your safety, the office is being regularly sanitized. Waiting room capacity is being kept to a minimum and patients are able to wait in their cars until they are called in for their visits. We are also screening every patient that comes into the office prior to seeing them to ensure the health and safety of our stuff and patients.
Our very own Nicolle Santamaria, OTR/L, was featured on the Enabled Disabled podcast discussing occupational therapy and helmet therapy.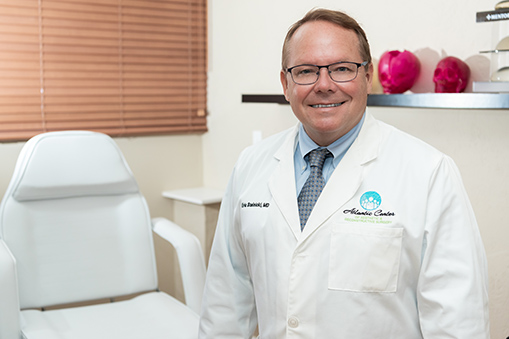 A pediatric plastic surgeon is a special type of plastic surgeon who has sought additional training in the treatment of complex congenital deformities. Kids can have complex problems that most plastic surgeons do not see on a regular basis – problems that require a specific set of skills and a certain amount of knowledge to treat. In the same way that pediatricians differ from internal medicine doctors, pediatric plastic surgeons are different than general plastic surgeons. Kids may have problems such as cleft lip/palate, craniofacial disorders, hemangiomas, congenital tumors, birth defects, dog bites and more that require a specific expertise to treat correctly.
Pediatricians typically prefer sending their patients to pediatric subspecialists. Most surgical subspecialties like general surgery, ENT, orthopedics and neurosurgery all have pediatric branches. Plastic surgery is no different. The problems of children are not the same as adults. Therefore, finding a plastic surgeon that specializes in the problems facing your child is very important.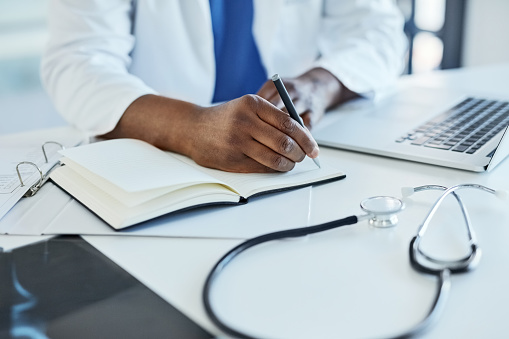 If your insurance is an HMO/managed care plan and you are required to obtain a referral from your primary care physician, the referral must be obtained before you can be seen for an office visit. Please coordinate this with your primary care physician in advance. Appointments will be rescheduled if required referrals are not received in the office by the time of your visit.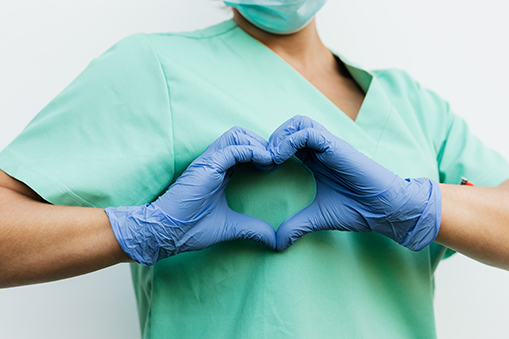 Dr. Stelnicki is licensed to practice medicine in multiple states. This allows him to have an even greater impact on patients with specialized surgical needs. In addition to Florida, Dr. Stelnicki is licensed in Alabama, California, Georgia, Mississippi, North Carolina and South Carolina.
Contact our office to learn more.
Atlantic Center Surgery offers remote/distance visits to diagnose and treat patients. Telemedicine is a great option if you are away or traveling. It provides easy access to your clinician if you have trouble making it into the doctor's office due to mobility or transportation issues, a busy schedule or illnesses.
Virtual visits are also an easy way to get a second opinion. Many people avoid getting a second opinion because it can be a time-consuming hassle. If you've already seen a health care provider about an issue requiring aesthetic or reconstructive surgery but want a second opinion before moving forward, you've come to the right place. Our plastic and oral surgery specialists can meet with you at a convenient time, and you don't even have to come into the office.
**Please note that not all patients are eligible for telemedicine visits; it will depend on a patient's diagnosis.
Call our office to discuss scheduling a telemedicine appointment.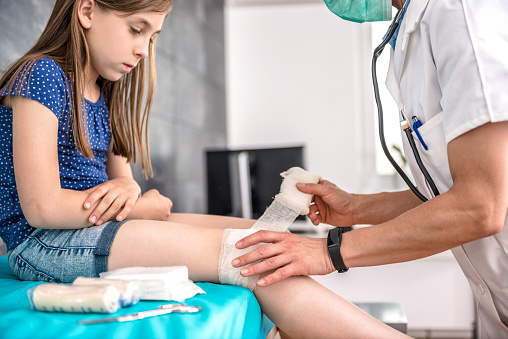 General pediatric plastic surgery includes the treatment of wounds, burns, scars and skin problems such as moles and cysts. Dr. Stelnicki is a leader in this area and routinely performs these procedures with an emphasis on minimal pain and discomfort for your child. Dr. Stelnicki and the team strive for beautiful results with minimal scarring and a quick return to school and everyday life. Learn more about pediatric surgical services.
Our Services

For parents, learning that your new family member has a cleft lip and/or palate can be an overwhelming experience. Early intervention is important, as is the need to be treated by a specialized surgeon as part of a multispecialty team. Learn more.
Surgery of the face and skull (craniofacial surgery) is a highly specialized branch of plastic surgery that focuses on the complex reconstruction of the jawbone, orbits (eye sockets), skull and soft tissue of the face. A craniofacial surgeon also treats complex soft tissue problems, such as hemangiomas, vascular malformations, facial tumors, Bell's palsy and severe facial scarring. Surgeons at the Atlantic Center have completed specialized fellowship training dedicated to restoring facial form and function using surgical techniques. The Atlantic Center of Aesthetic & Reconstructive Surgery is one of the world-class facilities for craniofacial surgery to treat conditions such as craniosynostosis, head and neck deformities, facial tumors and more. Read more.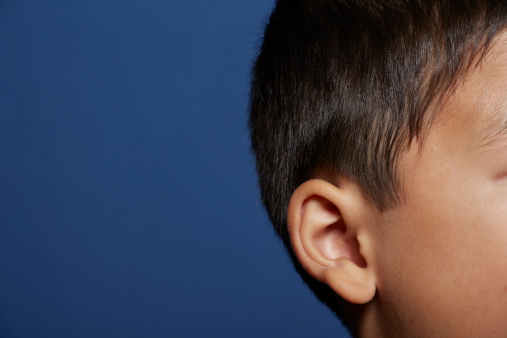 The development of a child's ears occurs during a women's first trimester of pregnancy. Standing out and making a noticeable impression, the ears are shaped like the letter C, formed by the helix and the earlobe and made of cartilage covered by skin. Our ears are an important part of the body, composed of three main sections: the outer ear, middle ear and inner ear. These parts all work simultaneously to collect sounds. These sound waves are then sent to the brain, which in return enables us to be able to decode and process these sounds and hear. Aside from our ears giving us the ability to hear, they are also responsible for keeping the body stable and balanced.
Ear deformities can either be the result of injury or trauma, or congenital, meaning inherited from birth. There are many different types of ear deformities, ranging from mild to complex, with the most common types being protruding or prominent ears.
Craniofacial surgery, also known as surgery of the face and skull, is a sub-specialty of plastic surgery that focuses on the reconstruction of congenital ear deformities, jawbone, orbits (eye sockets), skull and soft tissue of the face. At Atlantic Center of Aesthetic & Reconstructive Surgery, Dr. Eric J. Stelnicki is an experienced board-certified plastic and reconstructive surgeon, specializing in pediatric craniofacial surgery, which includes diagnosing and treating children with a wide variety of congenital ear deformity conditions, such as microtia.
Learn more about microtia and its treatment.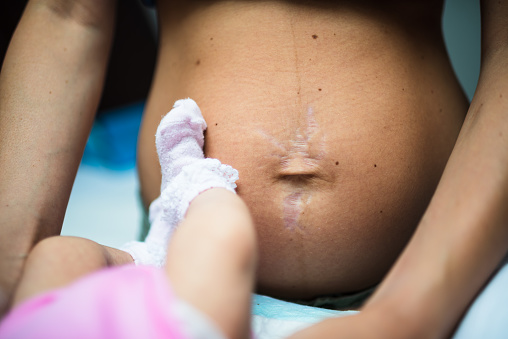 The Mommy Makeover, also known as post-pregnancy surgery, is a combination of cosmetic procedures that restore the body. Even though the main focus is on the breasts and abdomen, it can also be a series of procedures that aim at refreshing and renewing your physique affected by childbirth. Additional Information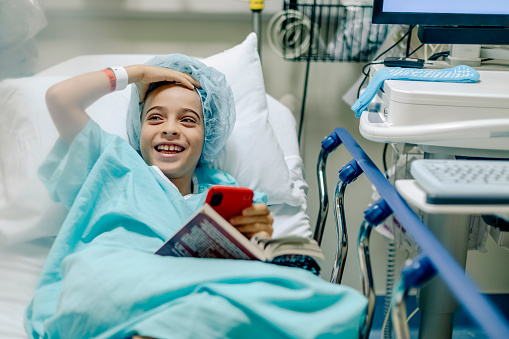 When it comes to cosmetic or reconstructive surgery, customized planning is key to meeting your individual needs. Our surgeons take their time to establish a relationship with you, ensuring that we understand your goals so that we can exceed your expectations whenever possible.
Learn more about our adult plastic surgery services:
Breast
Face
Facial Reconstruction
Skin
Body
For Men

The Virgin Island Skin Care Center is the first all-inclusive skin cancer treatment and reconstruction center in the Virgin Islands.
We treat all types of skin cancer, including:
Basal cell carcinoma
Squamous cell carcinoma
Melanoma
Many other cancerous and non-cancerous skin lesions
The non-cancerous skin lesions we treat include:
Keloids
Burn scars
Lipomas
Seborrheic keratosis
Actinic keratosis
Leukoplakia
And many others
We now offer Mohs type tumor removal at our new, state-of-the-art surgery center located in the Paragon Building behind SRMC. We also have on-site pathology capabilities to help rapidly diagnose and make treatment decisions.
Our board-certified plastic surgeon can perform immediate reconstruction at the same time as tumor removal. We offer many non-surgical treatments and laser therapy.
Patients are seen in person at our St. Thomas office location. Telemedicine appointments are also available daily for your convenience. Call us now for all your skin cancer needs!
Meet Our Clinicians
Our local clinicians are highly trained to meet the individual needs of patients. Learn about their training, certifications, and other credentials by viewing their individual biographies.
View Directory